Moving Energy with Integrity
Integrity is at the heart of our organization. It is also one of the most important reasons why our customers choose to work with us. Integrity is what our sea and shore staff build their entire careers on—upholding the core values of seamanship and supporting every aspect of our shipping operations with respect and dignity.
Press Releases
Stay up to date with OSG and industry news. View announcements, events and updates.
Careers
We offer a wide range of positions and career growth opportunities in the office and aboard our vessels.
Investors
We seek to earn strong returns for our stockholders by providing quality service to our customers
Sustainability Report
Find more information on the company's work on environmental, social, and governance issues in OSG's Sustainability Report.
Operating one of the safest, cleanest and most reliable fleets in the industry is the bedrock on which OSG was founded.
Our modern, well maintained fleet and commitment to high quality, incident-free service positions us as a preferred cargo carrier of major oil and gas companies, refiners and traders throughout the world.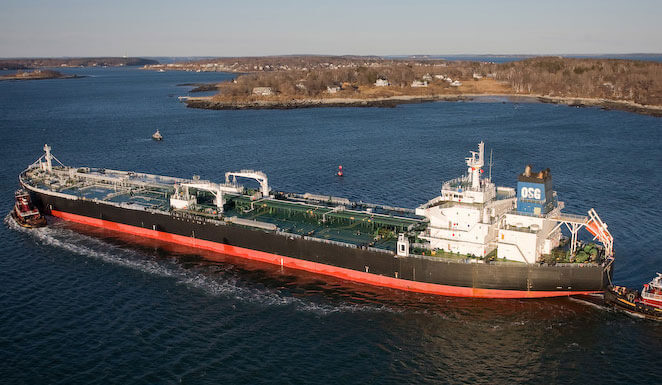 Overseas Shipholding Group, Inc. is a leading provider of energy transportation services delivering crude oil and petroleum products throughout the United States and the world. Founded in 1948, OSG has operated through multiple shipping cycles, adjusting our business as needed to compete and succeed. Our well-maintained fleet, and commitment to high quality, incident-free service, has positioned us as a preferred energy transportation provider to major oil companies, refiners and traders.
OSG supports AMP in its social media, private outreach, and email campaign focused on grassroots efforts to create a positive image of the Jones Act and apply more political pressure on members of congress to respond to statements and questions being asked of them. Reach out to your local Congressional representative to support the American maritime industry.
For an easy way to email your Congress representative, as well as your state's U.S. Senators, please click: American Maritime Partnership advocacy
To learn more about the social media, private outreach, and email campaign, please see OSG's Jones Act Initiative.
June 5 is the Centennial of the Merchant Marine Act, also known as the Jones Act, a law that ensures only vessels that are US built, US owned, and US flagged can operate on our nation's 95,000 miles of waterways. Thanks to this vital security law, Overseas Shipholding Group proudly employs American mariners to meet America's maritime transportation needs. OSG and the maritime industry celebrate American maritime workers and honor the hardworking men and women that make America stronger each day.
AMP Commemorative Video
TAMPA, Fla. - Overseas Shipholding Group, Inc. (NYSE: OSG) (the "Company" or "OSG") announced...