As a U.S.-based company, OSG's U.S. Flag fleet (with the exception of two vessels) trades under the provisions of the Jones Act, a U.S. law enacted in 1920. The Jones Act requires vessels transporting cargo between contiguous U.S. ports to be built in the United States and owned, operated and manned by U.S. citizens. The Jones Act plays an important role in the maritime industry and is considered critical to homeland security.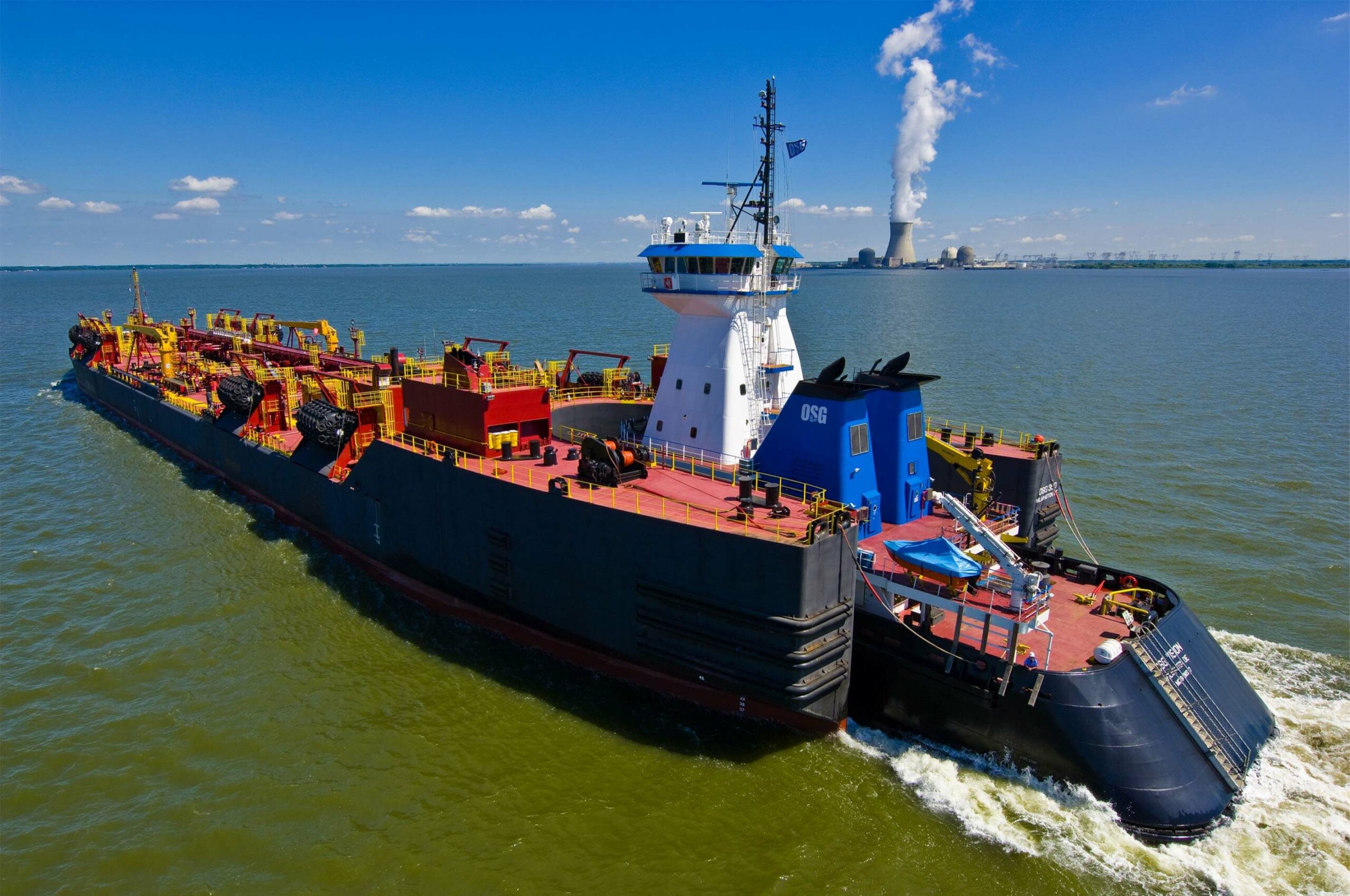 We are one of the largest commercial owners and operators of Jones Act vessels in the United States with a trading presence in all four U.S. coastwise markets: intra-U.S. Gulf, U.S. Gulf to the West Coast, U.S. Gulf to the East Coast and the Alaska North Slope. The Company's owned and operated U.S. Flag fleet comprises Handysize product carriers, large crude oil tankers, and articulated tug barges.
OSG played a vital role in the revitalization of shipbuilding in the United States through its U.S. Flag fleet replenishment, which began in 2005 with an order for ten Jones Act product carriers. Along with the ten product carrier constructed at Aker Philadelphia Shipyard, an additional two vessels were converted to shuttle tankers.
In 2006, OSG acquired Maritrans Inc., a leading U.S. Flag crude oil and petroleum product shipping company. The acquisition significantly expanded OSG's U.S. Flag presence with the addition of vessels and a technical and commercial staff based in Tampa, Florida.
In 2007, OSG was awarded the first contract to supply U.S. Flag shuttle tankers to transport oil from Floating Production Storage and Offloading (FPSO) facilities at the Chinook and Cascade ultra-deepwater fields in the Walker Ridge area of the Gulf of Mexico. Operations commenced in 2012. In 2013, OSG increased its shuttle tanker presence by one as a result of a contract award by Shell Trading Company, to supply crude transportation from its STONES field to U.S. refineries.
In 2020, OSG acquired three large Alaska crude oil tankers from BP Oil Shipping Company, USA with capacities of 1.3 million barrels each. At the same time, the company acquired from BP and Keystone the remaining 62.5% membership interest of Alaska Tanker Company to be 100% owner. OSG also bareboat chartered another Alaska crude oil tanker from BP. All four Alaska tankers are currently on time charter to BP.
Two OSG vessels participate in the U.S. Maritime Security Program (MSP), which ensures that militarily useful U.S. Flag vessels are available to the Department of Defense in the event of war or national emergency. These vessels are required to trade outside the United States but are eligible for government-sponsored business. Under the program, OSG receives an annual fee, subject in each case to annual Congressional appropriations, in exchange for a guarantee that the ships will be made available to the U.S. government in the time of war or national emergency.
American Maritime Partnership
OSG is a proud supporter and active participant of the American Maritime Partnership (AMP). AMP is a diverse coalition representing the interests of the domestic maritime industry. The members of AMP recognize the importance of a robust domestic maritime industry, supported by preserving the Jones Act as the basis of America's domestic maritime policy. We at Overseas Shipholding Group, Inc. endorse AMP's mission in creating a strong domestic maritime industry as a key part of America's economic, national, and homeland security.
For more information, click: www.americanmaritimepartnership.com
Jones Act
OSG supports AMP in its social media, private outreach, and email campaign focused on grassroots efforts to create a positive image of the Jones Act and apply more political pressure on members of congress to respond to statements and questions being asked of them. Reach out to your local Congressional representative to support the American maritime industry.
For an easy way to email your Congress representative, as well as your state's U.S. Senators, please click: https://www.americanmaritimepartnership.com/advocacy/
To learn more about the social media, private outreach, and email campaign, please see OSG's Jones Act Initiative.
A leading provider of global energy transportation services, OSG owns and operates a fleet of U.S. Flag vessels
that transport crude oil and refined petroleum products.
Our modern, well maintained fleet and commitment to high quality, incident-free service positions us as a
preferred cargo carrier of major oil and gas companies, refiners and traders throughout the world.
Operating one of the safest, cleanest and most reliable fleets in the industry is the bedrock on which OSG was founded.